Testimonials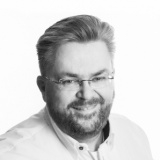 Jérôme Populiers:
For many years I didn't had a good night rest anymore. The reasons are various, to begin with the fact that I am a 47 years old obese male (about 120 kilos) and on the other site I suffer from astma, stomach problems, psoriasis in five ways and am a kidney patient.
I met Thijs van der Hilst a few months ago, when he confidentally told me about the Tailormade, 3D scanned pillow-project he was working on. At first I have to admit that I was quite sceptical about the project, because of the costs of production of the pillow. On the other hand, as an entrepeneur the concept was teasing my intrest. The exeptional enthousiasm and knowledge of Thijs as a physiotherapist convinced me to participate with the new way of sleeping.
Yesterday I received my Tailormade Van der Hilst pillow. This first night I slept with my new pillow, was like sleeping in a hotelbed for the first time. I was not used to this comfort and woke up for several times during the night. I didn't catch my deep sleep modus, and woke up with a slight irritation of my neck. Just like Thijs warned me about, to be honest. I am very curious about the next coming weeks and will write down my experiences for a few weeks, as part of the test team of this new concept.

Update 1:
I sleep on the tailor made Van der Hilst pillow for about a month now. In the beginning I had to get used to the pillow. As me suffering from astma for example, I sleep often on the ultimate side of the pillow, so that my breathing is free. I would be honoured to be a reference for this high-end pillow; a 3-D sleeping experience!
Update 2:
After 3 months sleeping on the Van der Hilst pillow, I experience that my sleep gets deeper, and therefor I get up more relaxing than I did before. After about two to three weeks in I had to get used to the new pillow, it was ajusted for my bodymeasurements and astma. Now, three months later I really notice the difference to the pilows I slept on before. Potential owners, who have questions about my experience with the Van der Hilst Tailormade Pillow, can mail me at j.populiers@brabham.nl